The LEAPS Store
A Tennessee Aurora - The November 5th Display of the Northern Lights from our Farm in Franklin, Tn.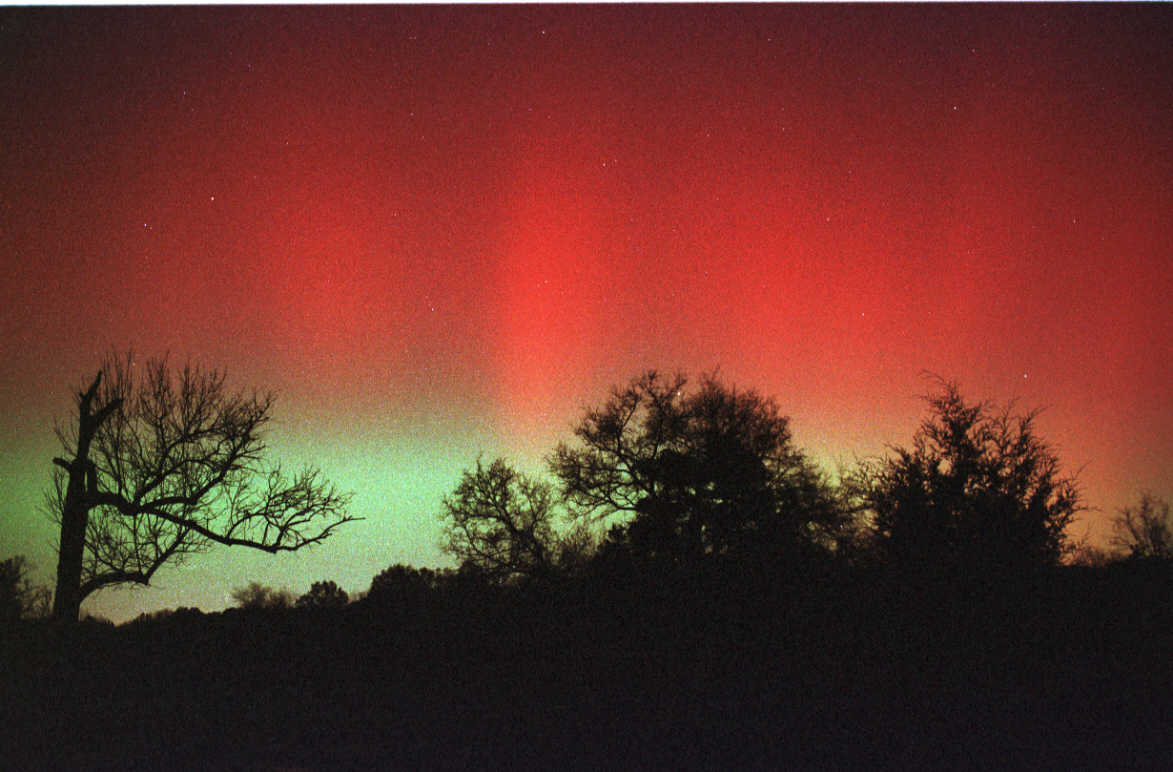 This beautiful photograph was made from our farm in Franklin, Tennessee on the evening of November 5th, 2001, at 9:20pm CST. Visible above the crooked white ash on the left side of the photograph are gamma and beta Ursa Minor. Alpha Ursa Major, one of the pointer stars in the "big dipper," is visible in the top branches of our Hackberry tree just to the right of center. All prints are on premium glossy heavyweight photo paper.
| | |
| --- | --- |
| 12"x 18" Tennessee Aurora | $17.50 |
| | |
| 7"x 10" Tennessee Aurora | $ 8.50 |
| | |
| 4"x 6" Tennessee Aurora | $ 5.50 |
Please add $2.00 postage and handling (continental US).
Comet Hale-Bopp
We made this photograph March 29th, 1997 when the comet was near its maximum brightness. We set up on a hillside near the remains of my grandfather's house near Campbellsville, Tennessee to make this 16 minute exposure. Even on the 8x10 print, stars are absolute pinpoints from one edge of the frame to the other. The bright blue ion tail is shown in all its glory, with many streamers and festoons visible. The comet is in a rich star field in the constellation of Andromeda (the comet appears to be passing between the 5th magnitude stars omega Andromeda and 49 Andromeda). If the earth were placed beside the comet at the same distance it would appear about the size of the smallest star images! The photo is printed on the highest quality, heavyweight glossy photo paper. We'll also send you a fact sheet explaining the technical details on how the photograph was made along with information on the comet. We are offering it in both 8"x 10" and 4"x 6" sizes.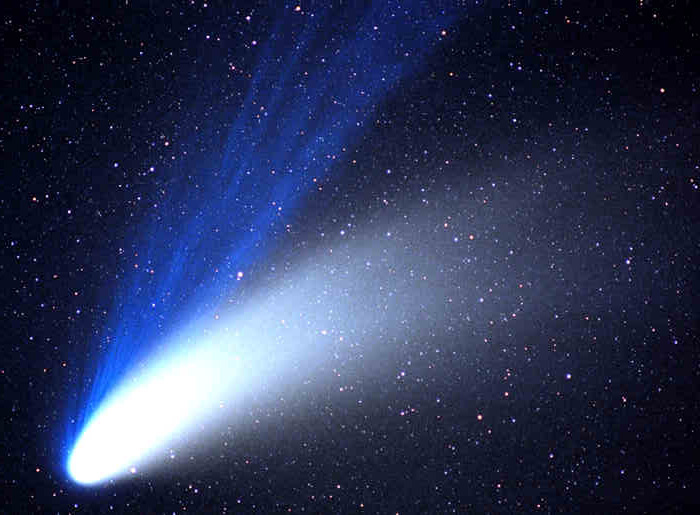 8"x 10" Comet Hale Bopp $12.50
4"x 6" Comet Hale Bopp $7.50
Please add $2.00 postage and handling (continental US).
To order either photograph, send a check or money order to:
LEAPS
6228 Les Waggoner Rd.
Franklin, Tennessee 37067
Tennessee Aurora © 2001 LEAPS, Comet Hale Bopp © 1997 LEAPS